Making Purchasing Easy and Economical
SARM's Member Purchasing supports SARM members by:
Setting up purchasing programs directly with vendors to acquire goods and services at preferred pricing and streamlining the procurement process;
Partnering with national and North American buying groups such as Canoe and Sourcewell to provide a wider variety of product offerings, better pricing, and reducing administrative hassle; and
Providing guidance on tendering and procurement processes implemented by SARM members.
For more information, please contact akozak@sarm.ca
We participate in the process by advertising on the SaskTenders website. Municipalities purchasing through SARM are required, by the CFTA, to publish an annual declaration of participation with the buying group. SaskTenders advised that one posting can be made by SARM on behalf of all our members. SARM will post an annual Notice of Planned Procurement regarding participation in SARM's programs on behalf of the RMs annually. To review postings made by SARM, please see www.sasktenders.ca and search for the competition number or name.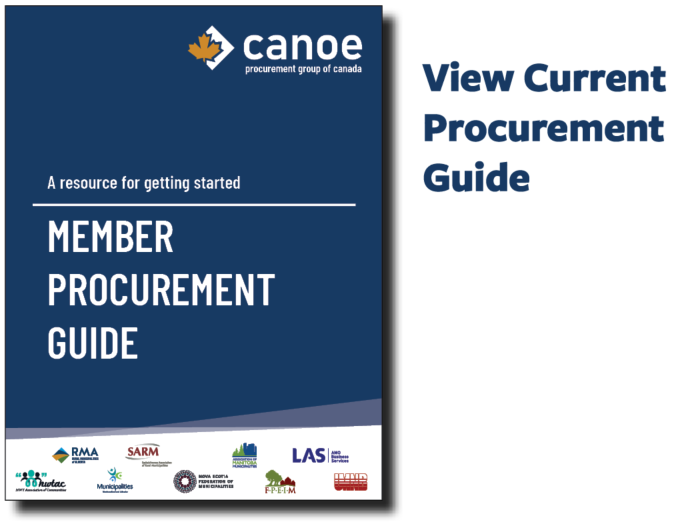 Partnerships
In recent years, SARM had partnered with like-minded municipal associations across the country to access preferential pricing on trade-compliant purchasing programs that leverage the collective buying power of all involved. The procurement buying group – which had been operating jointly but branding separately – launched Canoe Procurement in June 2021, a unified identity for all Canadian municipal, public sector, and not-for-profit organizations to participate collectively.