See what the SBAC is doing to eliminate the broadband digital divide in Saskatchewan
The Saskatchewan Broadband Action Committee (SBAC) is a cross-sector and community-based group of provincial, local, and Indigenous organizations and networks. The SBAC was formed through a shared and collective concern and understanding over the issues and lost opportunities for all citizens related to broadband connectivity across the province.
The key focus of the SBAC is to assist with addressing long-standing issues affecting broadband connectivity; and, advise and direct actions leading to a shared strategy, investment, and vision. The SBAC is committed to achieving broadband infrastructure parity by 2024, and exceed the CRTC standard by 2027, for all Saskatchewan residents, regardless of location.
To achieve this, the SBAC has identified four key building blocks for change:
Enhanced Awareness, Local Capacity, and Digital Competency
Improved Regional and Indigenous Collaboration and Stakeholder Partnerships
Elevated Community Access and Infrastructure Development
Strengthened Industry Partnerships and Market Development
Committee Representation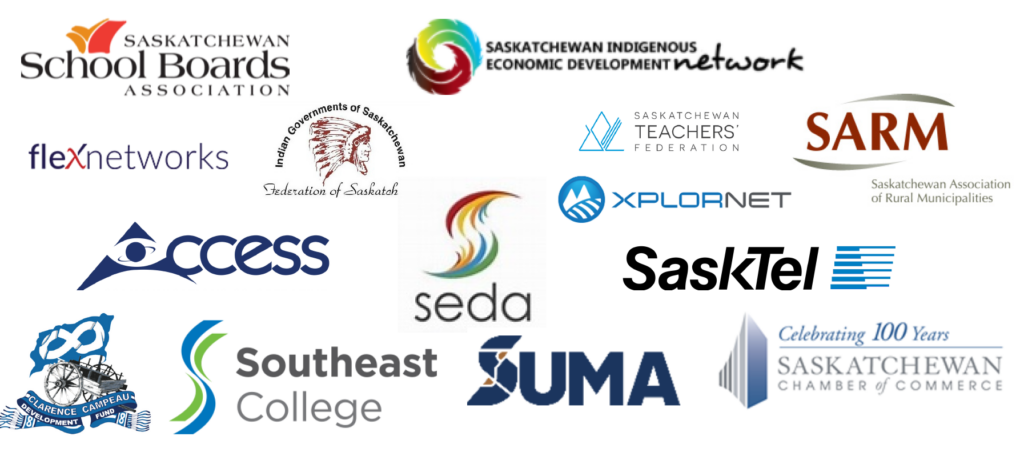 The Saskatchewan Broadband Action Committee is comprised of the following representation:
Saskatchewan Association of Rural Municipalities
Saskatchewan Chamber of Commerce
Federation of Sovereign Indigenous Nations
Saskatchewan Urban Municipalities Association
Saskatchewan School Boards Association
Saskatchewan Indigenous Economic Development Network
Saskatchewan Economic Development Alliance
New North Networks
Saskatchewan Teachers' Federation
Clarence Campeau Development Fund
Regional Colleges of Saskatchewan
Industry participation (SaskTel, Telesat,
FlexNetworks, Wood River, Access, and
Xplornet)
Additional Information
Contact
Jay Meyer, Board Co-Chair
306.761.3721 or jmeyer@sarm.ca
Elissa Laliberte, Board Co-Chair
306.781.3128 or elaliberte@saskchamber.com